Bad Credit Doesn't Necessarily Stop a First Time Home Owner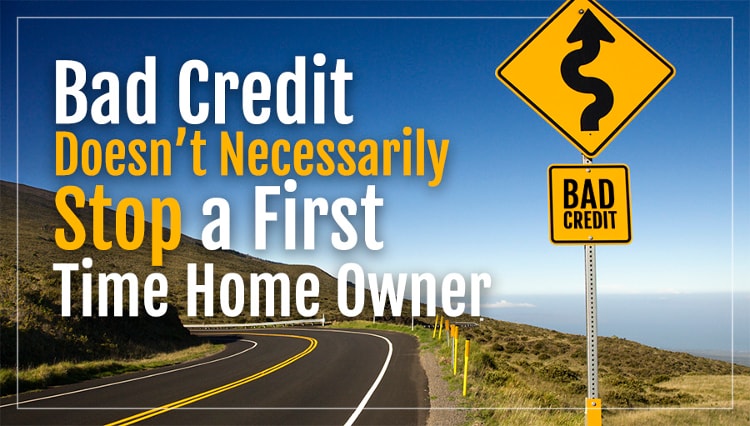 For more than one reason, the credit score has suffered the last few years. While things are settled down now and the process of rebuilding that credit rating is underway, it will take several years to get those scores back into an acceptable range. During this time, you may think that the idea of purchasing a home is out of the question. In fact, the process may not be as difficult as you think. Here are some of the options that should be explored before you resign yourself to spending the better part of the next decade in an apartment.
Private Home Loans
Sometimes referred to as hard money loans, this option is one that you may not realize is available. With a private home loan, you are not doing business with a traditional lender like a bank or a mortgage company. Instead you are securing a loan from a group of investors.
One of the perks of this type of lending arrangement is that the lending group is more interested in how things are going financially for you right now. What happened five or six years ago to lower your credit score is not all that important. Instead, the focus will be on your ability to provide proof of income, demonstrate that you have done a good job of living within your means, and that you have a good chance of repaying the loan according to the terms and conditions.
You'll also find that qualifying for this type of loan is easier than a traditional mortgage. Part of this is because the terms do allow the lender to use the purchased property as security. If you are unable to repay the debt on time, they do have the right to take control of it and sell the property in order to recoup their investment. For this reason, it makes sense to look over the terms carefully and decide if you can honor them.
Bad Credit Mortgages
If you are uncomfortable with the duration associated with a private mortgage, you can approach traditional lenders who offer plans specifically for people who have less than perfect credit. It's true that obtaining a bad credit mortgage in Ottawa will mean providing a larger down payment and incurring a higher rate of interest. You'll also find that it will be easier to secure a loan that allows you to pay off the balance plus the interest over a period of time that's more like a standard mortgage.
Another reason to put up with the higher interest rate right now is that things will be different in five years. By then, your credit rating will be good enough to refinance and lock in more competitive terms. What you should do now is verify that the lender does report to the major credit bureaus so your timely mortgage payments are noted and help to move your score in the right direction.
Never assume that you have no choices just because your credit rating isn't the best. Talk with a broker about these and other financing options today. The right deal may be just around the corner.