The last few years were not kind to you financially. Your credit score is improving, but it's still a long way from being excellent. In spite of the fact that your score is not the best, that doesn't mean you have to wait to seek financing for your first home. There are lenders out there who are willing to work with you right now. While the qualifications will vary somewhat from one lender to the next, here are the areas you should consider closely.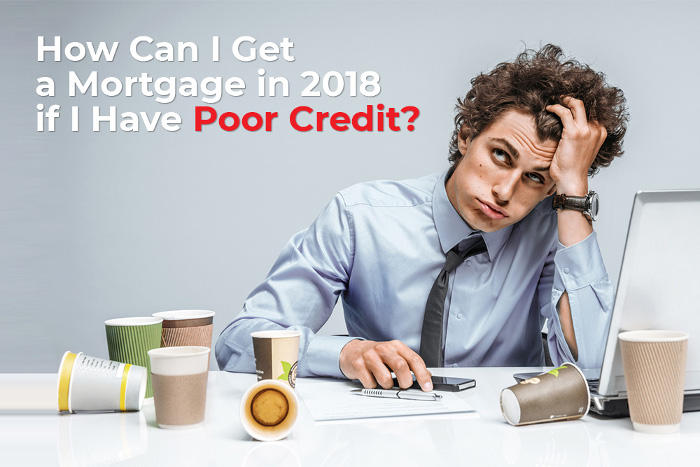 Job Stability
How long have you been at your present job? Many lenders who offer mortgages for people with less than perfect credit will want to know a little about your work history. Some require that you have at least one year with your current employer. Others will be fine if you are new to the job but spent several years with your last employer.
If you are self-employed, that does not necessarily mean you will not be able to get a mortgage. The lender will likely want to see financial statements indicating that you have successfully supported yourself with your efforts for a reasonable amount of time.
The whole point of confirming employment or at least a steady income stream is to ensure you have the means to make the mortgage payments. In this sense, more emphasis is put on where you are today and where you are going tomorrow, and less on what has happened in the past.
Your Monthly Income Matters
After confirming you have regular income, the next step is to determine if you have enough coming in to make your monthly payment on that poor credit mortgage. Typically, high-risk lenders set minimum amounts of monthly income that applicants must meet. As long as you meet that minimum, you can rest assured your application will be considered carefully.
The Current Status of Your Debts
Generally, lenders who offer poor credit mortgages in Kitchener understand that things happen and financial issues arise. The fact you had some problems a few years ago is not as important as what is happening now. Expect the lender to be interested in the current state of any outstanding debts you owe. Information about how well you are doing with paying the apartment rent on time, covering the monthly utility costs, and in general working toward paying off any unsecured debt you currently have is more important than what happened all those years ago.
It's a good idea to make sure you have not been late with any payments during the last calendar year. Doing so demonstrates that you take paying your debts seriously. That gives the lender every reason to assume you will consider making payments on the mortgage just as important.
Your Debt to Income Ratio
Along with the fact you have regular income, how much is left to pay on a mortgage once your other obligations are met? Expect some lenders to compare your net income with the amount that is going out each month. They will take into consideration the fact that you are exchanging a monthly apartment rental for a house payment, and that your utilities may increase slightly.
Responsible lenders of poor credit loans in Toronto want their clients to succeed. Their desire goes beyond making sure the loan is repaid. They want to report to the major credit agencies that you are making payments on time and help you regain your good credit score. Assuming the lender is convinced you can manage the mortgage payment along with your other obligations, there is an excellent chance of being approved.
Don't assume no one will approve a mortgage application from you. Talk with a broker today and go over the particulars of your financial state. You could be in a home of your own before summer arrives.