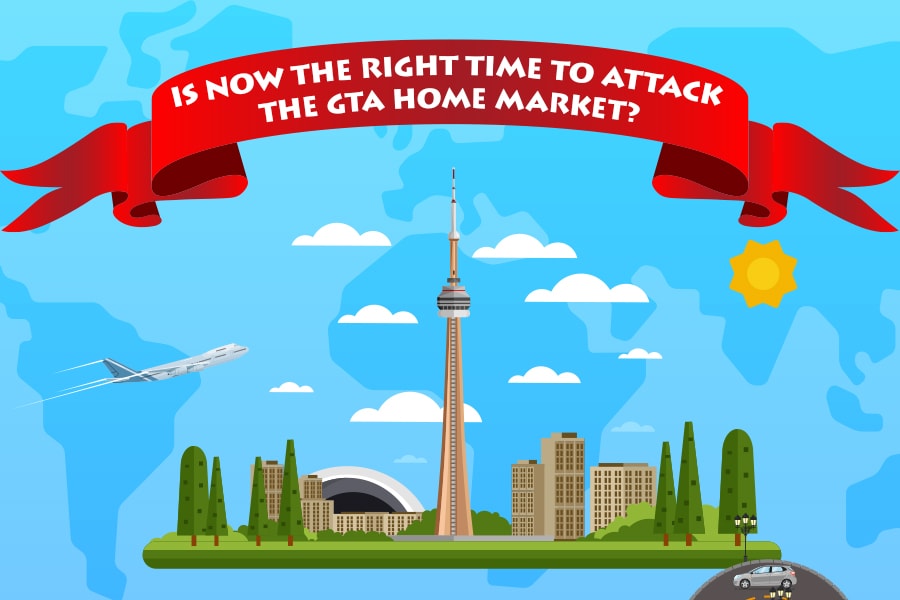 The Toronto Real Estate Board has released figures for the month of May 2017 and they indicate a change in what has been happening for some time. Unlike previous months, the number of homes sold in Toronto proper and the GTA in general was lower than compared to the same period in 2016. Even so, the increase in housing prices for the area was 15% more than during May 2016.
What does this mean for prospective homebuyers? It could mean that now is the time to think about moving forward with purchasing your first home or finally buying a home that is more in line with your current needs.
What Type of Home Do You Want?
As you check out the GTA home market, focus your search on homes that have the qualities you want. Are you looking to downsize now that the kids are grown? Perhaps you are ready to move from an apartment to your first home ever. Maybe it's time to let go of a smaller house and invest in one with room for a growing family. Once you decide what type of home you want, it will be easier to begin evaluating options for private home loans in Barrie and other areas in the GTA.
The State of Your Credit
Perhaps you are hesitating because your credit rating has taken a beating the last few years. While you are diligently working at restoring the score, there are some concerns that it must be improved a little more before applying for a mortgage.
Have you thought about approaching a lender who works with people who have less than perfect credit? The fact is your efforts to raise your score may be sufficient to attract interest and cooperation from institutions that offer these types of mortgages. In fact, you may qualify for a bad credit mortgage in Barrie right this minute. The only way to know for sure is to talk to one of these lenders and find out.
Would You Like to Make Some Improvements?
Maybe your present home needs nothing more than some improvements. Due to some credit issues a few years ago, your current mortgage holder is hesitant to extend addition funds to cover the costs of those upgrades. Lenders who offer poor credit options will not be so hesitant.
There's a good chance that you can obtain a second mortgage Barrie with better terms than you expect. The right mortgage option will allow you to make those improvements and increase your property's market value. At the same time, the positive reports about your timely mortgage payments will increase your overall credit score.
Whether you want to buy a first home, another home, or make improvements to the property where you currently live, there are lending options in the Greater Toronto Area. Don't allow credit that is not the best stand in your way. Based on your income, current debt to credit ratio, and how well you are managing your obligations, the market is ripe for accomplishing whatever you want to do.